"We mourn his passing and celebrate his new life as he would have wished"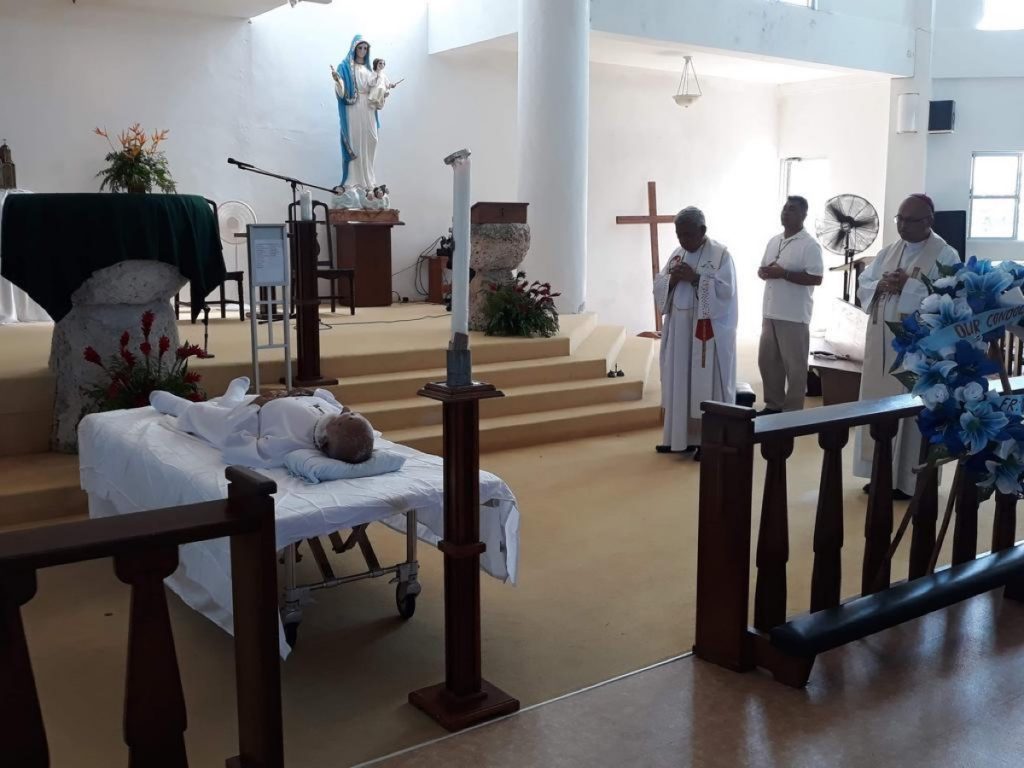 The Island of Rota and indeed the whole Diocese of Chalan Kanoa mourns the passing of Msgr. Louis Antonelli. He was 100 years old.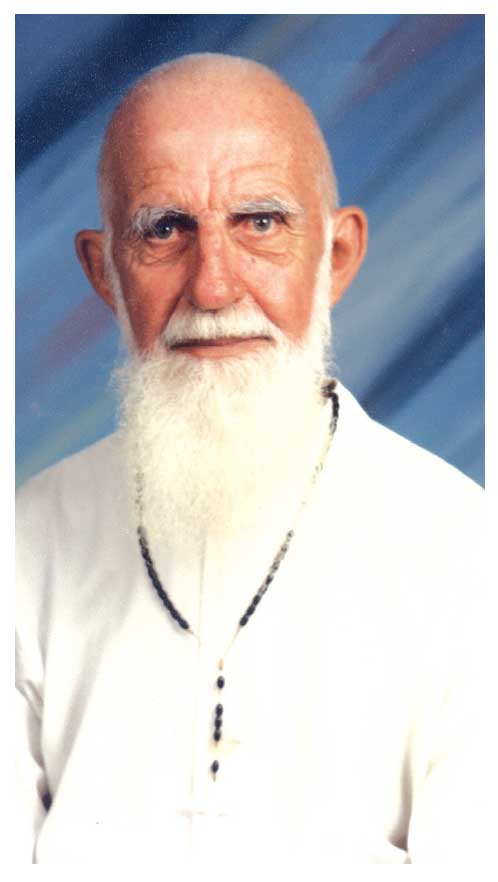 He was admitted at the Hospital few days before because of kidney failure and his conditioned worsen since then until he peacefully died Tuesday afternoon.
Upon hearing on the condition of Msgr. Antonelli, Bishop Ryan immediately asked all the clergy to pray and offer Mass intention on his behalf. Bishop Ryan just visited Msgr. Antonelli at his residence in Sinapalu during his last pastoral visit to Rota with some members of the Commission on Marriage and Family Life two weeks ago.
"With deep sorrow I received the news today, Tuesday, February 12, 2019, of the death of Msgr. Louis Antonelli," says Bishop Ryan in the Official Statement of the diocese. "He lovingly served the people of God on Rota for 46 years in tenured assignments as pastor at the San Francisco de Borja and San Isidro parishes. We as a diocese mourn his passing and celebrate his new life as he would have wished."
It was the request of the late Msgr. Antonelli to complete his burial within 24 hours after his death. To honor this request, the Mass of Christian Burial was held at 1:00 P.M. on Wednesday, February 13, 2019, at San Isidro Church in Sinapalu, Rota. He was buried at Our Lady of Lourdes Shrine in Patten Gogue, Rota.
To also honor his request, there will be a Tridentine Mass on the 9th day after his death at his place of burial. The time will be determined and announced at a later date.
"Påle' Luta"
Many priests have come and gone to serve in the two parishes of Rota – San Francisco de Borja and San Isidro. But, if you ask most people in Luta, there is only one "Påle' Luta," the one who's been there for forty-five years! Monsignor Louis Antonelli. For most of those 45 years, he was the one and only priest on Luta and he got to know everyone on the island, and everyone knew, and knows, him.
Antonelli first arrived in Guam in the 1950's as a member of the Stigmatine Fathers who staffed Fr. Duenas Seminary in Mangilao. He was teaching in the seminary and later served also as rector.
His first experience of Rota was during summers in the 1950s. Since he was a school teacher, summers were the only period when he could cover a parish while the pastor took a break. He and the Stigmatine Fathers continued teaching and working at Fr. Duenas Seminary until the summer of 1959 when the religious order handover the administration of the school to the Capuchin Friars. He left for the US mainland but eventually returned to the Marianas in 1973 to serve as a diocesan priest in Rota. Since then he considered Rota as his new home and has become a beloved pastor of his people.